The Real Estate Mango
The Real Estate Mango blog. Your source for real estate information.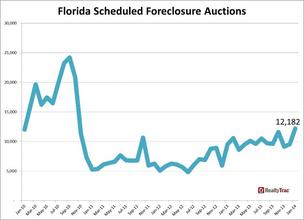 According to Realty Trac  South Florida again leads the nation in foreclosure filings.  There were 10,302 foreclosure filings in Florida in January.  This is a 50.4% surge from December. The foreclosure crises will linger a bit longer, even as South Florida home prices heat up.Continue Reading!
Thousands of young people are demonstrating in many cities in Venezuela.  They are protesting the unjust government that fails to represent the people.  They are appalled at the murders that have been recorded over many months. They feel that the government has taken social media off air and off line.  The government has shut down Twitter.  Freedom has been shut down.   SHARE  THIS VIDEO https://yrj8usi8t5zbg6zcefy4.r.worldssl.net/video/que-el-mundo-sepa-whats-going-on-in-venezuela-en-ingles/#.Uv_oSfMtaPQ.facebookContinue Reading!
Ron Shuffield of EWM International Realty and David Siddons remark on the fabulous strides Miami has taken in real estate, tourism, banking and technology. But is the gap growing between those who can afford the luxury properties and the middle income families. http://www.bbc.co.uk/iplayer/episode/p01qt673/Business_Daily_Miami_Success_in_the_Sunshine_City/ Continue Reading!
Throughout the United States, the perfect time to sell your home depends on weather, school year, holidays, etc.  Of course, here in Miami, we are blessed with mild weather all year round but the there are a couple of factors that affect our perfect time to sell, also. Tax season, encourages people to think about their finances.  Should they sell their home that is too expensive or do they decide they can afford a more expensive one. School districts attract people with...Continue Reading!
Real Estate professionals believe that 2014 is set up to be a positive year for real estate. According to a U.S. Economic outlook report a 9% a year over year increase will be seen in the first quarter of 2014.  The National Association of Realtors predicts the third and fourth quarter will experience year over year increases of 54% and 33% Everything looks promising but there are some questions...the future of interest rats are uncertain.  Inventories are still low and if  the...Continue Reading!
In 2013 the average size of a new single family home rose. It is thought that the increase is due to the non typical buyers in the market place.  This is an interesting phenomenon showing that buyers from various parts of the world have different needs.  http://eyeonhousing.org/2014/01/13/average-size-of-new-single-family-homes-continues-to-rise/ Continue Reading!
This month starts the second year of Water Taxi Miami. These boats will add passenger pick ups, and an on call service which will be like a regular land taxi.  It can go at fast speeds and reach distant places like Dinner Key, downtown Miami, and Bayside and Miami Beach among others. People with Florida Ids will have a 50% discount.http://www.miamitodaynews.com/2014/01/15/water-taxi-miami-expands/Continue Reading!
CHRISTIE'S INTERNATIONAL REAL ESTATE has a new report out called ATLANTIC INSIGHTS.   This publication has the pulse of the luxury market world wide. The 3 Top Luxury Markets in the world are London, MIAMI, and New York. These cities offer the most cultural, business, and transportation accesses world wide. Homes in these cities are being built at a tremendous rate.  And prices are climbing exponentially. In Miami Beach, the "Palazzo D'Oro" penthouse at the Mansions of Acqualina is listed at 55 million.  This...Continue Reading!
/thtHEerealdeal.com/miami/blog/2014/01/15/luxury-residential-sales-rise-in-miami/ The Luxury Market in Miami saw an increase of almost 400 houses and condos that sold for $1 million dollars or more. The volume of sales is driving the escalation, not the price of each sale.  This is a sign that domestic buyers are  back in the market .  However, prices are still very attractive to the foreign buyers. We are less expensive than other markets, like New York City, but that will soon change.  The new waterfront construction is being built...Continue Reading!
Friends of the Miami Marine Staduim, were given two years to raise $30 million dollars to create a fabulous marina.  Here is the entire story http://wlrn.org/post/why-miamis-abandoned-national-treasure-marine-stadium-might-be-coming-back Continue Reading!